Testimonials
The Shopping Center Group
I have worked with ICS for over 5 years. From the smallest construction needs to the most complex project, they have always performed at the highest level.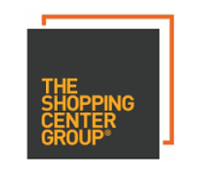 Christopher S. Hicks
The Shopping Center Group
EGS Commercial Real Estate
I am extremely satisfied with my experience with ICS, and I look forward to continuing that relationship in the future. I would highly recommend them to any property owner or tenant looking for professional work at an exceptional price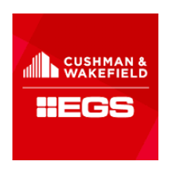 Joshua
EGS Commercial, Inc.
Medical Services
After terminating a contractor for cause, the Owners were in dire straits. We had an unfinished shoddy building and were under extreme time pressure. We would 'be on the street' within 5 months. I.C.S. delivered in grand style. The building was transformed into an outstanding edifice, within the deadline, at a reasonable cost!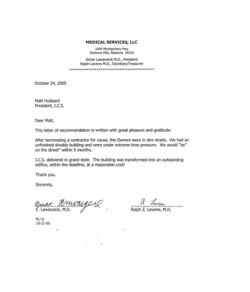 E. Lawazech, M.D.
Building Owner
hendon & Huckstein Architects
It seems to be the exception rather than the rule these days to find a company that can seamlessly combine professionalism, a high standard of quality construction, and timeliness. That is exactly what I have experienced with ICS.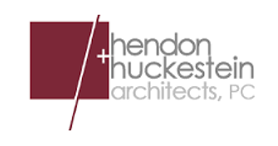 James M. Huckestein, AIA
Hendon and Huckestein Architects, P.C./H + HA
Resource Real Estate Partners, LLC.
On several occasions we had great chances to get deals signed, but they had to be done on-the-fly or the tenants were going to look elsewhere. ICS 'priced our' deals quickly, and more importantly completed the build-outs on time. I look forward to using them again in the future.

Tyler Fann
Resource Real Estate Partners
Blockbuster Video
We have found the quality of their services as well as their professionalism to be unmatched. Once a job it is in their hands we know we can depend on them to meet our deadlines with minimal disruption to our employees, and most importantly, to our customers.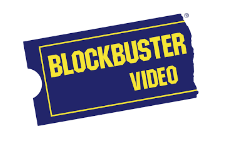 Rhonda Bower
New Store Development
Bayer Properties
it is my pleasure to refer Innovative Contracting Solutions, Inc. I have personally heard from our Construction Department that their work is professional, performed on schedule, and competitively priced. We will continue to use ICS for landlord work and tenant build-outs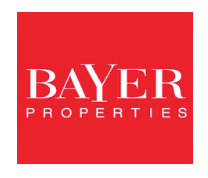 Jeffrey A. Bayer, CCIM
Bayer Properties
Richard Bowers & Co.
ICS came and delivered significant savings to my client and within days walking me on-site with the entire team to walk thru their estimate step-by-step and line-by-line. After waling the space with ICS, I knew the client was in good hands. The team at ICS made a promise, and more importantly, they delivered.

Thomas Barrow
Richard Bowers & Company